MULTIFUNCTIONAL - WHAT DOES IT MEAN?
ManyPole7 from Fast&Easy line
is always a great choice.
the multifunctional composite solution works well near your house, in the garden, on the construction site, along the road and pavement.
Universal pole
with a total height of 7m and an apical force of 0,7kN.
The composite construction is the basis for many practical applications:
telecommunication pole
lighting pole
lightning protection mast
flag pole
installation point for monitoring cameras, motion sensors.
100% Polish production
100% Polish raw materials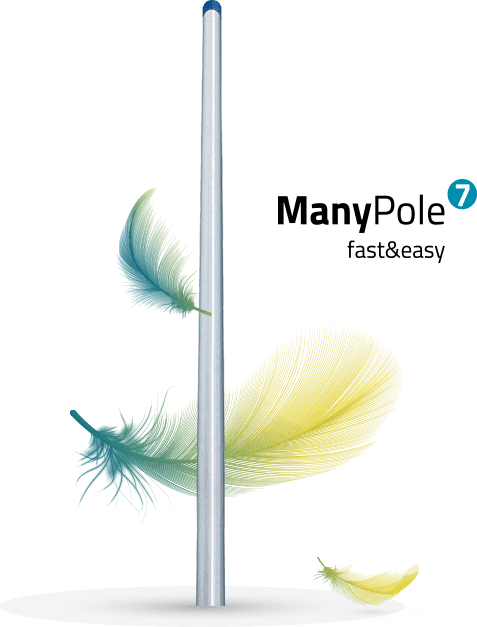 "ONE-MAN-POLE"
It is really light.
Just pick it up.
Our clients call ManyPole7 a "one-man-pole" . This means that for transport, handling and assembly, max. 1-2 are needed.
You also do not need aerial platforms, cranes or special tools. Installation of our lightweight construction is easy and quick, without having to lay the foundation./p>
GET TO KNOW THE COMPOSITE
It is the basis
of our success.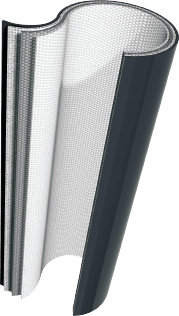 This is all thanks to to the polymer composite, i.e. a multilayer construction, among others made of glass fibre and polyester resin.
Thanks to it, the poles are extremely durable, resistant to weather conditions, road salt and pollution (also those coming from animals).
What is more, poles have no scrap value, do not conduct electricity, do not interfere with the operation of electronic devices.
ASK ABOUT THE PRODUCT
MULTIFUNCTIONAL COMPOSITE POLE
Advantages:
Height: 7m
Extremely light and easy to assemble.
Weights only 18 kg
Resistant to damages and pollutions
It does not conduct electricity, does not
interfere with the operation of electronic devices.
Eco-friendly and safe.
Slow-burning, 100% biodegradable,
low CO2 emission.
Theft resistant.
Composite has no scrap value
MULTIFUNCTIONAL POLES
Application
Polish and eco-friendly product.
It will serve you 40 years.